Follow this guide to collect your email using the new default email application in Windows Vista
Click on

Start

and then

Windows Mail.
When Windows Mail has opened, click on

Tools.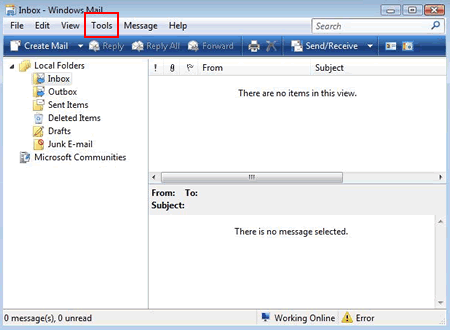 Windows Mail > Tools
Then click on

Accounts.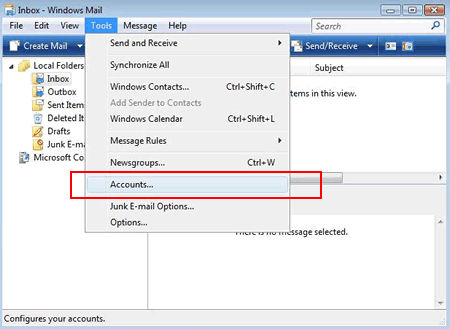 Windows Mail > Tools > Accounts
Next click on

Add...

and select

E-Mail Account.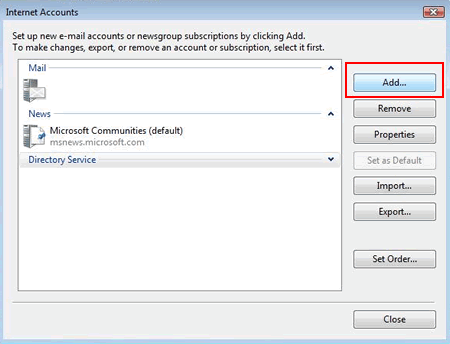 Windows Mail > Tools > Accounts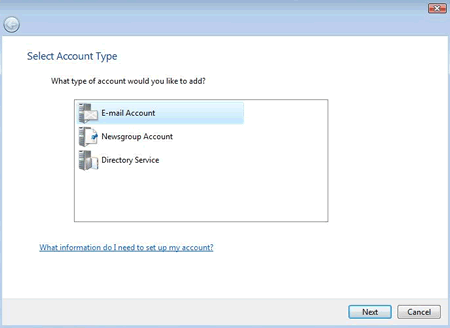 Email Account
You'll then be asked to enter a name (e.g. your full name). Emails that you send to people will use what you write here in the "from" field. Once done, click

Next.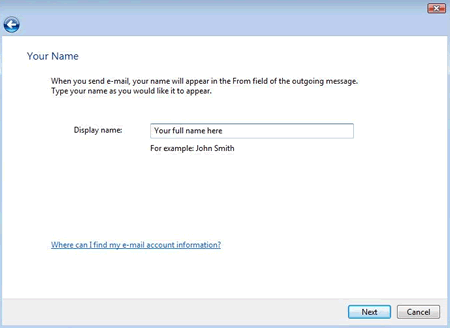 Your full name
Now add your email address and click

Next. This address will be stored in the emails you send. If someone clicks on the reply button, this is the email address that will be used for that reply. If you make an error many of the emails that are sent to you may not reach you.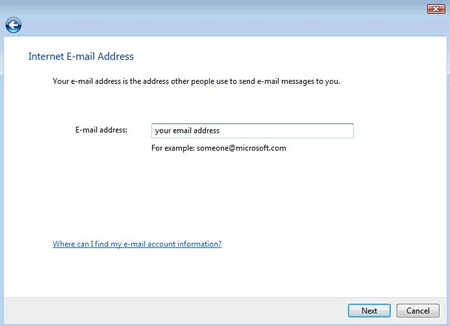 Your email address
Next you will see a screen asking you to confirm your incoming and outgoing email servers. Make sure that you select your incoming email server as

POP3.
Incoming mail server (POP3) is
mail.yourdomainname.com
Outgoing mail server (SMTP) is
mail.yourdomainname.com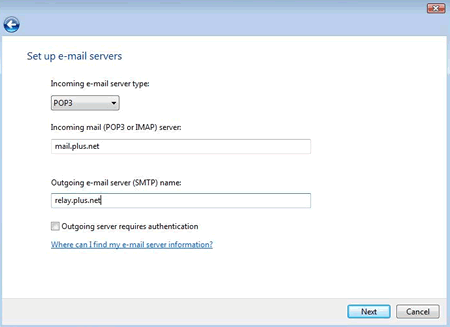 Your server settings
Next you will need to add your account username or mailbox name, then the password.


Your username will be all lowercase letters; your password is case sensitive. Make sure these are correct; if they are wrong you won't be able to get your email. Once added click

Next.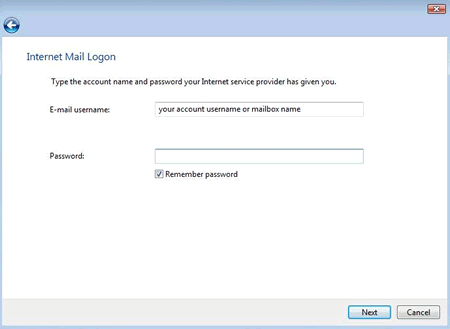 Your username / mailbox and password
The congratulations screen will now appear. Click on Finish to complete setup.

You can choose to not check for email when you first start Windows Mail by ticking the option box.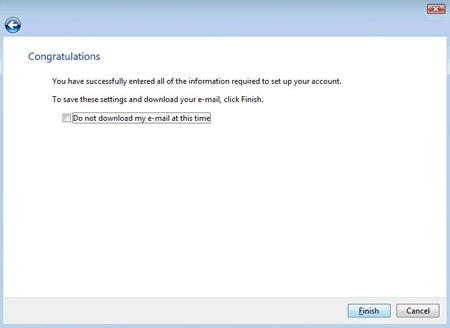 Congratulations
Changing things later
If you need to check or change your settings later, click on Tools. Then click on your mail account and click Properties.
A window will open with all your email settings. See the General tab for your contact information and the Servers tab for the settings.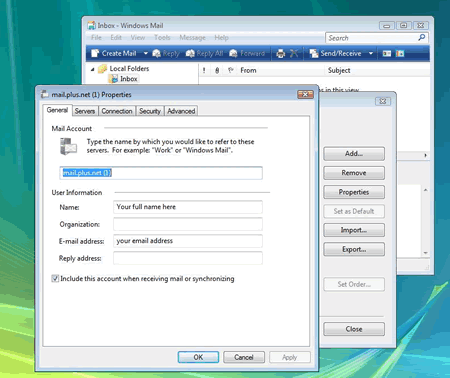 Checking or changing your settings later
Setting up spam protection in Windows Mail
Windows Mail has some features for helping you deal with unwanted spam emails. There is a mailbox for Junk E-Mail which Windows Mail will use for any mail that it identifies as such.
You can decide how carefully emails are checked by altering your Junk E-mail options.
Click on

Tools, then click

Junk E-mail Options...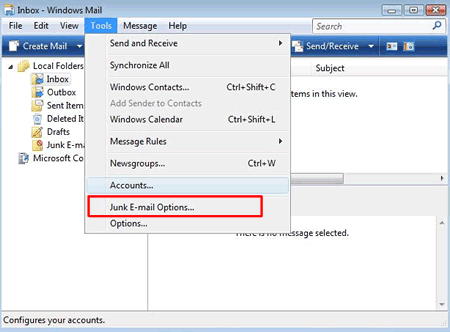 Change your spam settings
You can choose to have greater protection from spam emails, however this increases the risk that a legitimate email will be accidently identified as spam.

If you don't want to miss receiving an email from your friends and colleagues, click on the Safe Sender tab and add the email addresses of the people who you trust.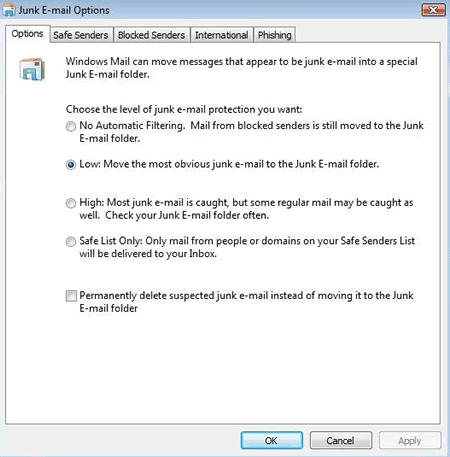 Select spam level protection